There can be several reasons for flagging your Github account. But today, I will show you how you can unflag your Github account.
Steps :
◉ Do not use Gmail or any other mail only use Hotmail by Outlook.
I know it will sound weird. But you know Github is bought by Microsoft and Microsoft also has their email service called "Hotmail". So firstly you have to make an account on Outlook (don't make if you already have one).
2. After creating an Outlook account. Make the Github account with the same Outlook account that you have made.
3. After creating, verifying and login to your Github account. Make a ticket here requesting to unflag your account.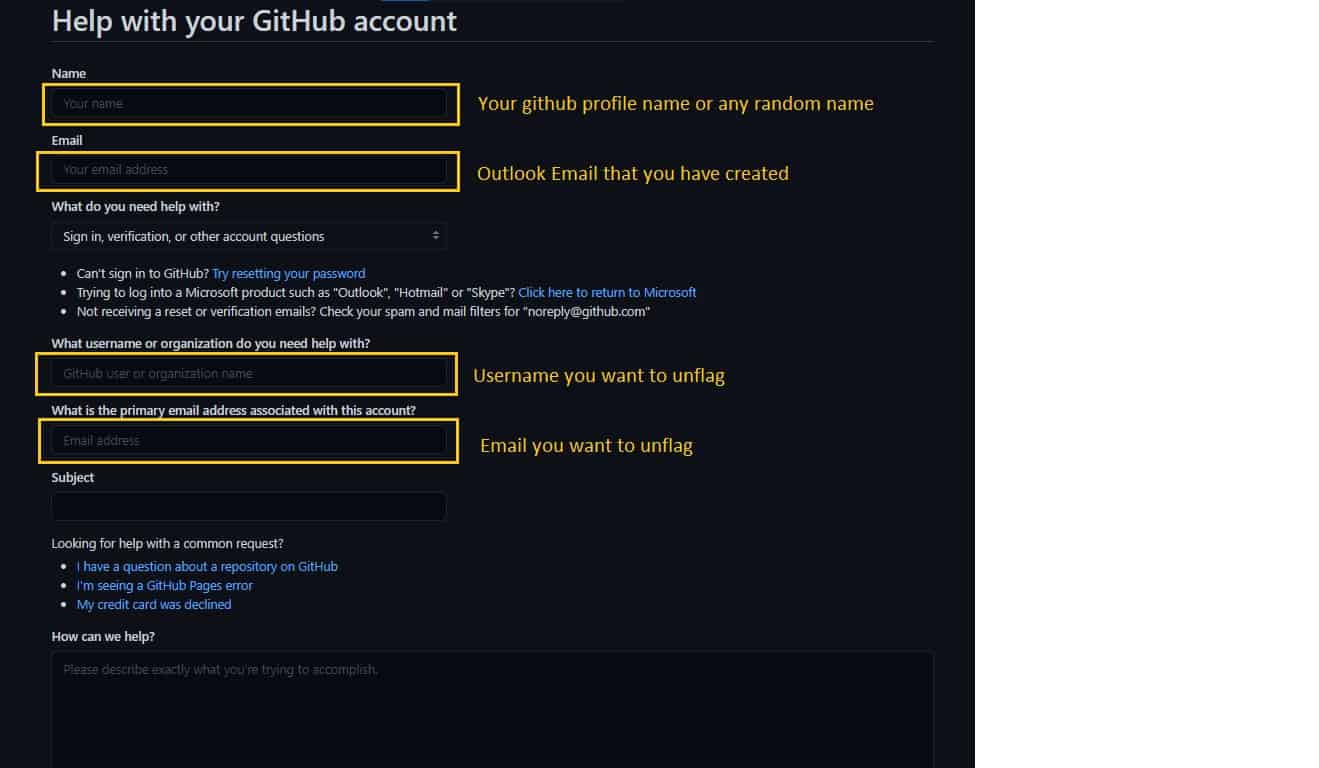 4. After this you can fill up 'Subject' and 'How can we help?' box. If anything right not coming to your mind you can use the request given below.
Subject box = Email account flagged without any reason.
How can we help? box = Hi GitHub Team. I don't know why my account suddenly got flagged. If I did something wrong I deeply apologize for it. I assure you I will never do it again. I will use GitHub for good purposes. For sharing my projects with the community. I request you to please unflag my account. I really not wanted to do this I am a good person and want my account back.
Thanks ❤
So that was it, I hope it helped you to get your account back.
ENDLINE: In case you are still stuck somewhere please comment below in the comment box. Our team will be happy to help you. Thank you for reading, keep reading !!